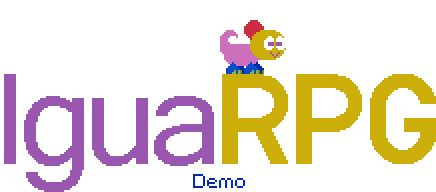 IguaRPG Demo
Be an iguana and save the world from evil.
---
Controls
←↑↓→ Move Space Jump, Confirm, Use potion U View potion supply
---
About
This is a demo of a game based on Oddwarg Animal RPG, a 2003 Game Maker game by my longtime friend and mentor. I played it extensively as a child, and it fueled my curiosity for programming. Nowadays, I find there is a sweetness about its naivete and unique understanding of what an RPG is. With this project, I am exploring my nostalgia for the original game (and its unreleased sequel). Another major, although not totally visible, goal for this project is to create development tools that meet my high standards.
Currently, I have only created the first "chapter" of the game. When completed, there will be at least four chapters, and I will likely sell the game for a few dollars. I don't want to work stupid jobs anymore. I don't expect to live off of the work that I enjoy, but this could be a start.
Download
Click download now to get access to the following files:
IguaRPG Demo - Windows
98 MB
IguaRPG Demo - macOS
97 MB